Don't Give Up On The Opposite Sex!
…broke my heart!
…made me feel unsafe!
…I can't believe I was fool enough to trust…
…hurt me every single time
…they have all the power
…they can get away with anything! and we just have to take it!
…the sense of fucking entitlement when they are attractive is unbearable!
…they have a culture of hate towards our gender and I'm swearing off of them forever
They are all such a bunch of shits!
Do you ever feel that way about them?
If you do, my friend, you are not alone!
That's what I hear every single day from men about women.
Oh yes, coincidentally, it's also what I hear every single day from women about men.
What's so crazy to me, what's so completely missing from this conversation, is the understanding that this is flowing in both directions.
When I talk to a man who is pissed off with women, who feels like the "femiNazis" are sharpening their castration knives and want to destroy all men, who feels like ALL women are manipulative, evil, and just want to use men for security and then toss them aside…
That guy is always completely blind to the fact that there are women who feel exactly the same way about men, and worse (worse because on top of all of that, they also fear rape and murder).
Lately, as you know, there has also been an avalanche of stories about women who went along with sex, didn't actually say "no," but believe they are victims of date rape at the hands of men so evil that they need to be outed for their despicable behavior in being persistent in their desire for sex.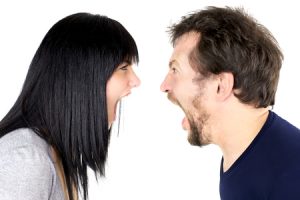 These stories are EVERYWHERE, which makes it seems like ALL women feel this way– but in fact, much like bad news about terrorist bombings makes the world feel unsafe (even though you are safer today just about anywhere in the world than at any time in history), likewise the women that post these are actually fairly uncommon.
Indeed, the fury and speed with which these stories are posted and re-posted is driven by the rage-fueled MEN that are spreading them, not the women. The women that repost them, by and large, and posting them to express their defensiveness of men.
Now don't read me wrong here, this is a very complex issue, and I have a huge amount of empathy for women who feel they simply can't say "no," even to a man who has no actual power over them, who feel afraid and unsafe and unable to stick up for themselves, even with a man who has not threatened them in any way…
But if we treat all women as children who are unable to advocate for themselves, who are unable to say "no," when they want to say "no," who can't verbally and clearly express their own emotional and intellectual boundaries around sex when they are alone with a man who desires them, then we are doing a huge disservice to the rest of the women. We are setting back the feminist goal of equality. We are tacitly saying that the man is the only adult in the room, and it's up to him to make sure that everything goes right without her input.
And believe me, I understand the further depth of complexity that most men think that "no," means, "keep trying."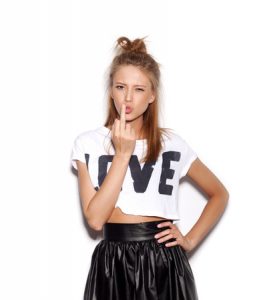 I am one of the men that believes that meme– I am married to the woman of my dreams because I didn't stop trying after she had rejected me 100 times. And yet, I concede, it's a serious problem that we grew up thinking this way.
It's not a problem with just MEN, however, but a problem with our co-created culture.
The simple fact is: Every chick flick, designed to entertain women (not men), usually written by women… features this same meme–
She says no, he persists, she HATES him! She says NO, and he persists… she begins to realize, actually, she sort of likes him… now she fears she was too harsh and that he won't persist… but she has too much dignity to now go after him… lucky for her he DOES persist, and they live happily ever after.
Does that sound familiar?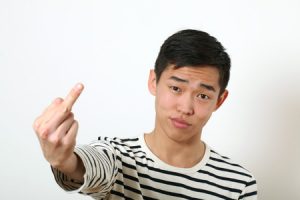 It should because this story is buried deep within all of us, men and women. I don't know if it's genetic to our species or baked into the stories of our culture, but I know that trying to kill it off might be impossible and maybe even unwise. We don't really know the consequences of what it might be replaced with. And most adults actually enjoy this little game that we refer to as flirting.
I don't have all of the answers, but my perspective is that we need to learn to work WITH our cultural memes– while at the same time we must educate men that "no," truly and really does mean "no." And educate women that men can't read their minds, that they must say, "no," firmly and not breathlessly and quietly.
And yes, because men are bigger and stronger and far more inclined to violence and criminal behaviors, as shitty as it may be, we need to educate our daughters so that they don't get themselves alone with men they don't trust.
OF COURSE that burden shouldn't be on women! It is NOT the victim's responsibility. But if we could train men to never commit crimes we would have done that already, and all of my police officer friends would be out of work. So let's work with what we've got.
But let's get back to why women and men are so angry, so ready, even eager to go to war with each other…
Why did the first #metoo tags set this thing off like a powder keg?
I believe the answer is simply how we humans are wired: For us homo-sapiens heart-break, break-ups, and sexual rejection are so incredibly painful, that if you go through it… even once (much less multiple times across a few years), it's easy to start building up a LOT of resentment towards the opposite sex.
If you view this with your cool, logical brain for a moment, it's perfectly obvious that not everyone will find you attractive– and that includes some men or women that you have a crazy crush on… they simply might not feel the same way about you. They have shitty taste or something!
Likewise, it's perfectly obvious that sometimes people will fall in love and then fall out of love again– either because as they got to know you better they realized you weren't who they thought you were (ouch… but really, it's just a matter of expectations and realities), or because they changed over time and realized they wanted something different out of life as their preferences changed. It's confusing and difficult for the person who changes, and sometimes a stake through the heart for the person who is no longer the object of love.
With your emotional brain you can look at this and realize that with all of this pain, the confusion of change, the confusion over our own incredibly imperfect self-knowledge… it's a great set up for humiliation, heart-ache, poorly considered choices (like cheating rather than talking), remorse, and lots and lots of ANGER.
Anger makes us do irrational shit and say things we later regret.
And this is what it is to fall in love with a human, male or female, gay or straight or any color of the rainbow queer.
And get clear on this my friend: That's what it is for someone else to risk falling in love with YOU too.
There are men out there, tons of them, who are throwing up their hands and flat-out GIVING UP on women. They are done with the manipulation, with the broken promises, the bullshit, the infidelity, the crazy emotions, the rejections. Done!
And there are women out there, tons of them, who are throwing up their hands and flat-out GIVING UP on men. They are done with the manipulation, with the broken promises, the bullshit, the infidelity, the crazy emotions, the rejections. Done!
And what these two groups have in common is a TOTAL INABILITY TO TAKE ANY BLAME FOR THEIR OWN OUTCOMES.
You know, if every woman you ever get into a relationship turns out to be a horrible person– maybe, just maybe it's you man.
If every man you ever date is a serial rapist, lying player, evil human– maybe, just maybe it's you girlfriend.
Maybe not. I mean, it could just be a lot of bad luck… or maybe you're right and I'm wrong, and they really are all evil scum!
But listen, because there's something important here, something incredibly hopeful and powerful and potentially transformative to your life, if you haven't already 100% made up your mind to give up on them…
Which is that, after 50 years of being a man, I just love women.
Yes, I've had my heart broken many times, and it sucked in ways too strong to talk about. Not only does it hurt in crazy ways, kill your ego, and make you question everything in life… but it keeps hurting for a pretty long time!
And yet, if I am honest and mature in my assessment, almost every single woman I know, have dated, or been friends with (yes, even the ones that broke my heart), are all really decent humans who very much want to find a partner to love and cherish.
And most men are also very decent people who very much want to find a partner to love and to cherish.
And I am not alone in thinking this way about the opposite sex.
I know a ton of very happily married people who have loved and respected and been faithful and happy with their partner for decades. I know a ton of women who love men, and a ton of men who love women.
They do not blame the other gender for every misunderstanding and heartbreak (though many of them have had their hearts broken), and they don't think that every member of the opposite sex is evil from birth.
The majority of their dating and relationship experience is overwhelmingly positive (though usually not 100%). That is their real experience of it, and they live on the same planet that you do!
They are probably happier than you as a result of this.
What do they have that you don't?
The MATURITY to recognize that humans are humans, that we are flawed, that we aren't always honest, that we are sometimes irrational in our attractions and our emotions, but that MOST of us try really, really hard to be as good as we can be.
The COURAGE to be authentic and face the possibility of rejection and humiliation that comes from not "playing games," but actually being truthful about how they feel and what they desire… AND risk hurting someone else's feelings or face their anger by being truthful about what they DON'T desire. They TRY hard to not pretend to be cooler than they are when dating, and they TRY hard to not lead anyone one on that they aren't interested in.
And the SELF ESTEEM to deal with heartbreak without spiraling into the, "either all members of the opposite sex find me repulsive!" or "all members of the opposite sex are evil!" just because they were rejected by one of them.
There's an opportunity here to recognize that we humans are generally bad at expressing our attraction and desire because of social shame and lack of education or practice. We can be clumsy, weird, and occasionally angry about it…
And the same is true about how we reject or breakup with each other.
But that doesn't mean we're evil.
We're doing our best.
The road will ALWAYS be rocky…
It might never be EASY…
But if you make the decision to have the maturity, the courage, and self esteem, you can actually enjoy and grow and become very happy in your relationships with the opposite sex.